ABOUT BAAL KADMON
Baal Kadmon is an Author, and Occultist based out of New York City. In addition to the Occult, he is a Religious Scholar, Philosopher and a Historian specializing in Ancient History, Late Antiquity and Medieval History. He has studied and speaks Israeli Hebrew · Classical Hebrew · Ugaritic language · Arabic · Judeo-Aramaic · Syriac (language) · Ancient Greek and Classical Latin.
LEARN HOW TO RECITE MANTRAS
TIBETAN MANTRA AUDIOS
TIBETANMANTRA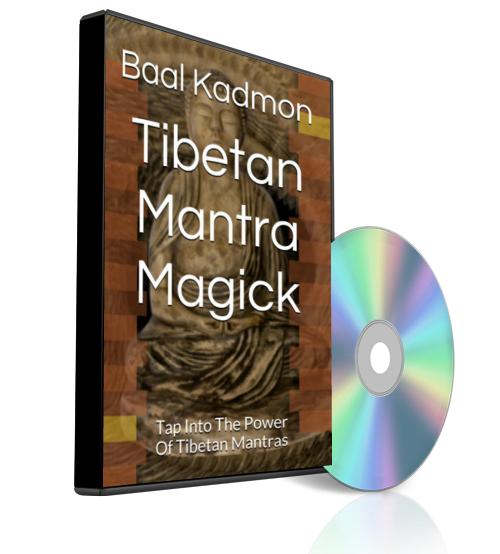 Tibetan Mantra Audios
In this audio set you will be guided through 7 Tibetan Mantras. Each Mantra has a purpose.
They Are:
Mantra To Develop Passion and Confidence
Mantra To Attain Wealth
Mantra To Erase All Negative Karma From Black Magick
Mantra To Gain Clarity of Mind
Mantra To Gain Longevity
Mantra To Gain Spiritual and Earthly Wisdom
Mantra To Heal Physical Ills
Included in this audio set:
7 Mantras, recited 108 times each with a musical background in MP3 format. That is 80 Minutes Worth of Chanting.
A 60 day money back guarantee
PLEASE NOTE:
This download contains MP3 formatted Files.
IMPORTANT NOTE: Once payment is processed please check your email which will contain the download links.
Follow Me on Social Media

Join The Baal Letter
When you sign up, you will get access to a FREE Video Meditation session from my latest course 'Meditation Made Accessible'.
---
I will also provide you with a coupon code that will take 50% off when you enroll in the course.
---
*I will never sell, lease or give away your information.*