BARON LA CROIX - BETA BRAINWAVE
BARON LA CROIX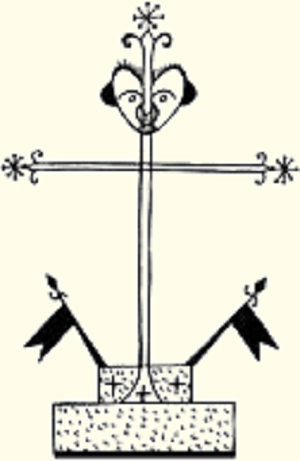 Baron La Croix is the Loa of sexuality and of death. He is used to bring out the true experience of yourself as an individual He is hedonistic in nature and can help you tap into the passionate nature of your being. Use him wisely!
The frequency used is BETA with a musical accompaniment, which will put you in a state To fully Realize Baron La Croix and his Power.
The Audio is 20 Minutes long, in MP3 format.

Want to buy a Gift Card?
You can buy a gift card for whatever amount you want. The card never expires and you do not need to use the entire balance all at once. The Gift Cards can be used at www.baalkadmon.com and www.occultmindscapes.com.
Upon Gift Card purchase, you or the recipient will receive an email with a code that must be entered upon checkout when making a purchase on the site. The gift card amount will be deducted FIRST, before any other discount is applied.
*DOES NOT APPLY TO PURCHASES MADE ON THIRD PARTY SITES SUCH AS AMAZON.COM ETC*
Please fill out Secure form below.
Join The Baal Letter
In the Baal Letter, I will discuss all things related to the Occult and Magick. In this letter we will will also discuss your questions and concerns. I will also alert you when I have published new books, blog entries, videos and the like. I will never spam you or sell your information. The moment you subscribe, you and I enter a sacred trust. A trust I cherish.
Join The Baal Letter
When you sign up, you will get a 10% off coupon code for all the mantra and Brainwave Audios on this site.
I will never sell, lease or give away your information.
All Information collected will be used SOLELY for the purpose of providing you content relating to my work and other interesting topics within the occult and spiritual space.
So Mote it be,
Baal Kadmon